PBL has no shortage of outstanding and noteworthy students and the PBLEF is proud to have Donors that agree!
Donor gifts allow The Foundation to recognize students who excel in areas that are too often overlooked when awards are given. The Student of the Month program fills these gaps. All students in the high school are eligible for consideration.  Teachers nominate students who have made dramatic academic improvement or who have performed an exceptional random act of kindness. Teachers are also free to choose another criteria as long as it demonstrates the school's mission. Each month, the guidance department and administration choose the winner from the pool of nominees.
Each month (September – May) one student is selected and presented with $50 in Paxton Area Chamber "Bucks".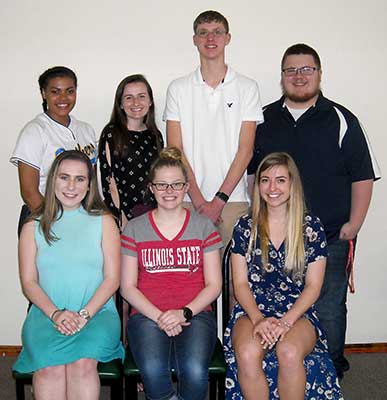 secretary
Junior Tim Kennedy of Paxton has been named the PBL High School Student of the Month for May. His parents are Deb and Ray Kennedy. Rachel Fleming, PBL High School [...]
secretary
Junior Dalton Busboom of Ludlow has been named the PBL High School Student of the Month for April. His parents are Derek and Holly Busboom. Sheila Pickens, PBL High School [...]
secretary
Senior Bridget McMullin of Loda has been named the PBL High School Student of the Month for March. Her parents are Kelly and Jen McMullin. Sheila Pickens, PBL High School [...]