"A reader lives a thousand lives before he dies . . . The man who never reads lives only one." George R.R. Martin
The PBL Education Foundation believes that reading is the building block for all subject areas. In order to instill a love of reading, students need the opportunity to read. Our libraries do a great job of supplying a variety of reading materials for our students, but the foundation wanted to take it one step further and allow students to grow their own libraries at home.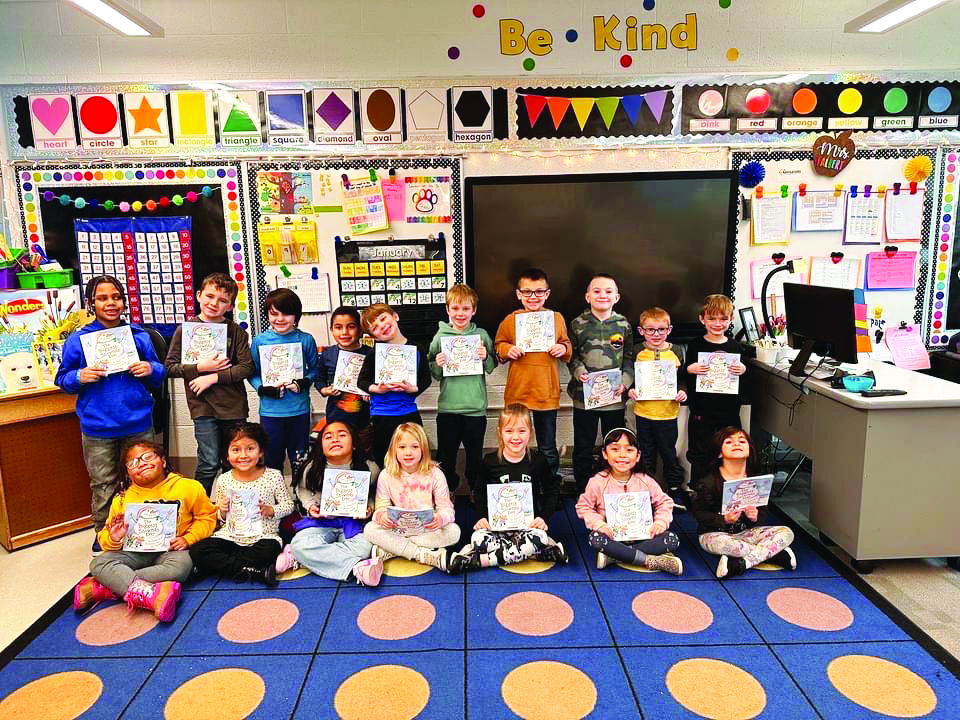 Through the generosity of donors and sponsorships from local businesses, we have two programs currently in place. The first program allows all students K-8 the opportunity to choose a book from the annual book fair. Each student is given a $7 gift certificate which they can use at the book fair for the purchase of a book. Last year's sponsors were Farmers-Merchants Bank, Gibson Area Hospital, and Cynthia Swanson.
The second program we have is at Clara Peterson and is the Book-a-Month program. Each month, each student receives a book geared toward their reading level or a book that can be used as a grade level. Last year's sponsors were Buckley State Bank, Country Financial, The Frederick Community Bank, Foster Mechanics, Hudson Drug Shop, Just Hamburgers, Monical's Pizza of Paxton, Paxton IGA, and Shields Auto Group. Additional funds were raised through the Facebook Giving Tuesday campaign.
With your generous donations, the PBL Education Foundation will be able to continue both reading programs for our students. Thank you for helping create lifelong readers!
"My students really enjoy the book of the month. It helps the students to build their own home library and have access to age appropriate books. When we read their books together as a class, I feel like it builds a sense of community in our classroom. We appreciate this program!" ~ Jamie Rosenbeck, 2nd grade teacher
"Aleiyah, Lauren, Jessi, and Eden said that foundation books are always great to read. They like collecting each of the books!" ~ 5th grade students in Mrs. Goodson's class
"I love the great books that are provided to the students! It creates a great little library for them! ~ Kathy Goodson, 5th
"I like my farm book. My mom reads it to me at bedtime!" ~ Lydia, K
"I love my polar bear book! It has real pictures! ~ Bruce, K
"I think my new dinosaur book is AWESOME! I hope my dad reads it to me!" ~ Cage, K
~ Students in Mrs. Talbert's Class
"With the increasing necessity and use of technology, it's comforting knowing that our early elementary students are still given the opportunity to develop book handling skills with the book of the month." ~ Brandi Rogers, Reading Specialist
"I love that each kid gets a book to take home! Some kids don't have the resources to get books in their hands outside of school, and this program makes that happen! Students received "There Was an Old Lady Who Swallowed Some Snow." As a teacher I read a lot of "There Was an Old Lady" books, so the kids were absolutely thrilled when they were able to take a copy of one of Mrs. Adwell's favorite books home. "I get to match you, Mrs. Adwell." Love the connection between home and school." ~ Mrs. Adwell, Kindergarten teacher
"I appreciate the PBL Education Foundation's Book-A-Month Program! It helps build a little home library for my kindergarten students! They absolutely LOVE getting a new book to take home and keep each month! PBL families all benefit from this program!" ~ Mrs. Anna Talbert, Kindergarten teacher
"I really like getting a new book to bring home every month. I have got to read some books I would have never picked out for myself." ~ Bodie Bennett, 4th grade
"My mom reads me a book every night before bed. I like having new books for her to read to me." ~ Augie Bennett, 2nd grade