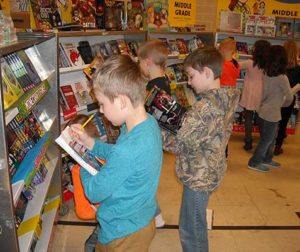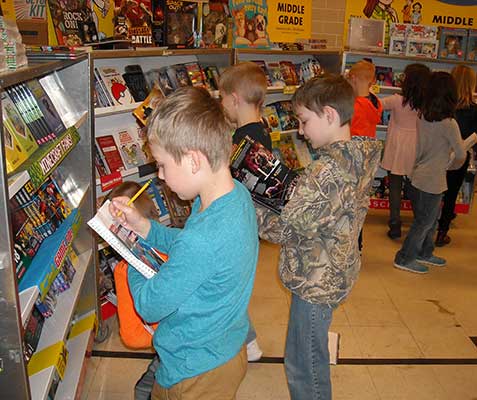 Kindergarten through 8th grade book fairs have recently been completed in the PBL school district. Three long-time donors—Farmers-Merchants National Bank of Paxton and Melvin, Gibson Area Hospital and Health Services, and Cynthia Swanson of Paxton—continue to generously support the PBL Education Foundation in its endeavor to provide coupons for students to use at the annual book fairs for grades K-8. This program continues to be the Foundation's most popular project.
The junior high kicked off the book fair season in September; Eastlawn's fair was held a couple of weeks later in October. Clara Peterson students were able to use their coupons at their fair just recently in March. Each student receives a $5.00 coupon to be used to purchase a book. The Foundation's goal is that every child can buy at least one book regardless of financial circumstances.
At Clara Peterson 319 students used the coupons, PBL Jr. High reported that 304 students participated, and at Eastlawn, 269 students bought a book with the coupon. The total cost of the program was over $4,400. Donations from the three sponsors also cover a reading incentive program in the high school that is administered through the library. Students at that level can earn a $10 gift certificate from Barnes and Noble each semester for reading 10 or more books above and beyond what is assigned in the classroom.
Pictured Above: Second graders Connor Cariveau, Joe Medler and Owen Tavenner look over the wide selection of books at the Clara Peterson Book Fair.