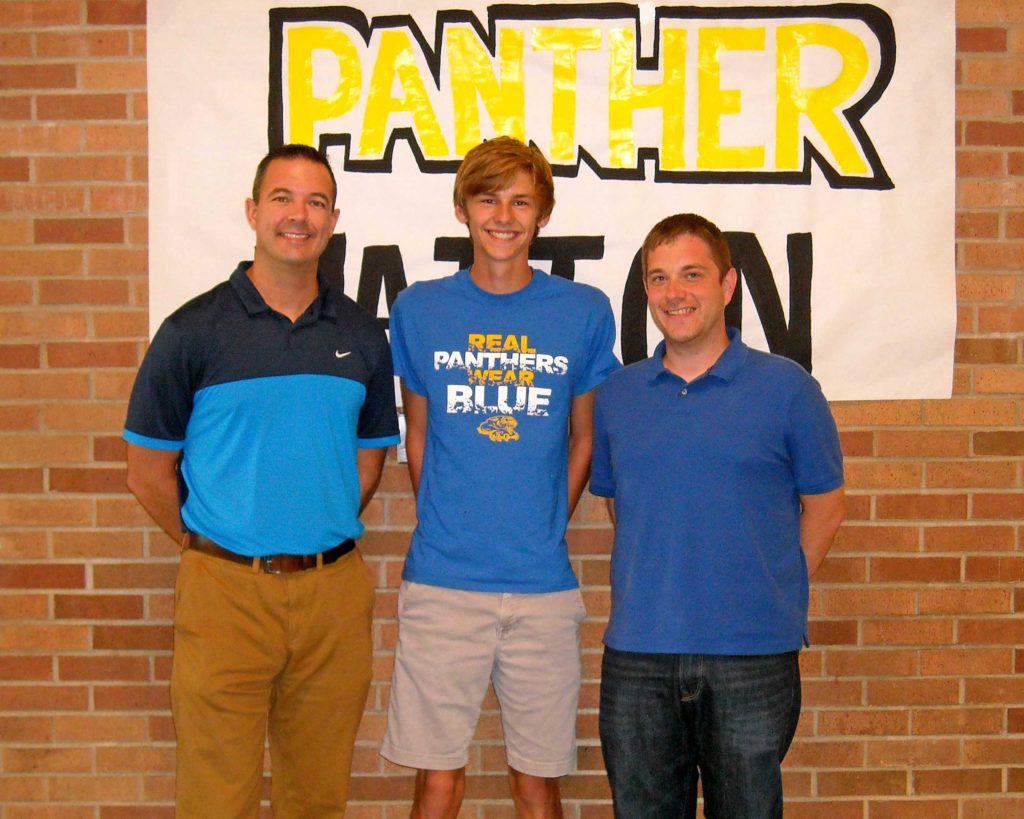 Jordan Giese of Loda has been named the PBL High School September Student of the Month. His parents are Roxi Giese and Drew Giese.
The senior was nominated by his Chemistry and Physics teacher, Dave Shellhamer.
In Shellhamer's nomination of Jordan, he wrote,
"Jordan has gone beyond expectations these first few weeks of school. Specifically, Jordan saw that my classroom had been rearranged due to the summer construction and many of my materials were placed on benchtops and in my chemical storage area. Jordan took it upon himself to volunteer to help me clean my classroom and organize my materials to store them in my decreased storage spaces. He spent time in my classroom during his study hall as well as for hours after school these first two weeks. Jordan even assembled a new bookshelf I had purchased which fit into a smaller space in my classroom. Without his willingness to assist me, I would be significantly behind in making sure my classroom was in good condition to teach every day. Jordan has always been helpful and kind to his teachers and fellow peers, and I think these qualities represent what should be admired in a PBL student."
Jordan participates in many extra-curricular activities at PBL including Cross Country and Track & Field Teams, Scholastic Bowl Team, Math Team, Bridge Team and Blue Crew.
He has volunteered a week of his time twice in the past two years to participate in the trip to the Mississippi Delta. The students that attend this trip assist Habitat for Humanity to build homes for the underprivileged in the Delta. Jordan has also participated in the walk for MS in the City of Champaign.
Over this past summer, Jordan worked at Colmac Coil as an engineering intern.  His future plans after high school are to attend college (which one is currently undecided), and he is leaning toward a major in Chemistry.
The Student of the Month Award is administered by the PBL Education Foundation. The award focuses on recognizing students at the high school level who demonstrate the district mission of "excellence through rigor, relevance, and relationships."  Teachers are free to nominate students by any criteria they choose as long as it demonstrates the school's mission.
New to the program this year – Each month's winner receives $50.00 in Paxton Area Chamber Bucks. Previously it was $25.00. The 2018-2019 Student of the Month Program is sponsored by Gilbane Building Company.