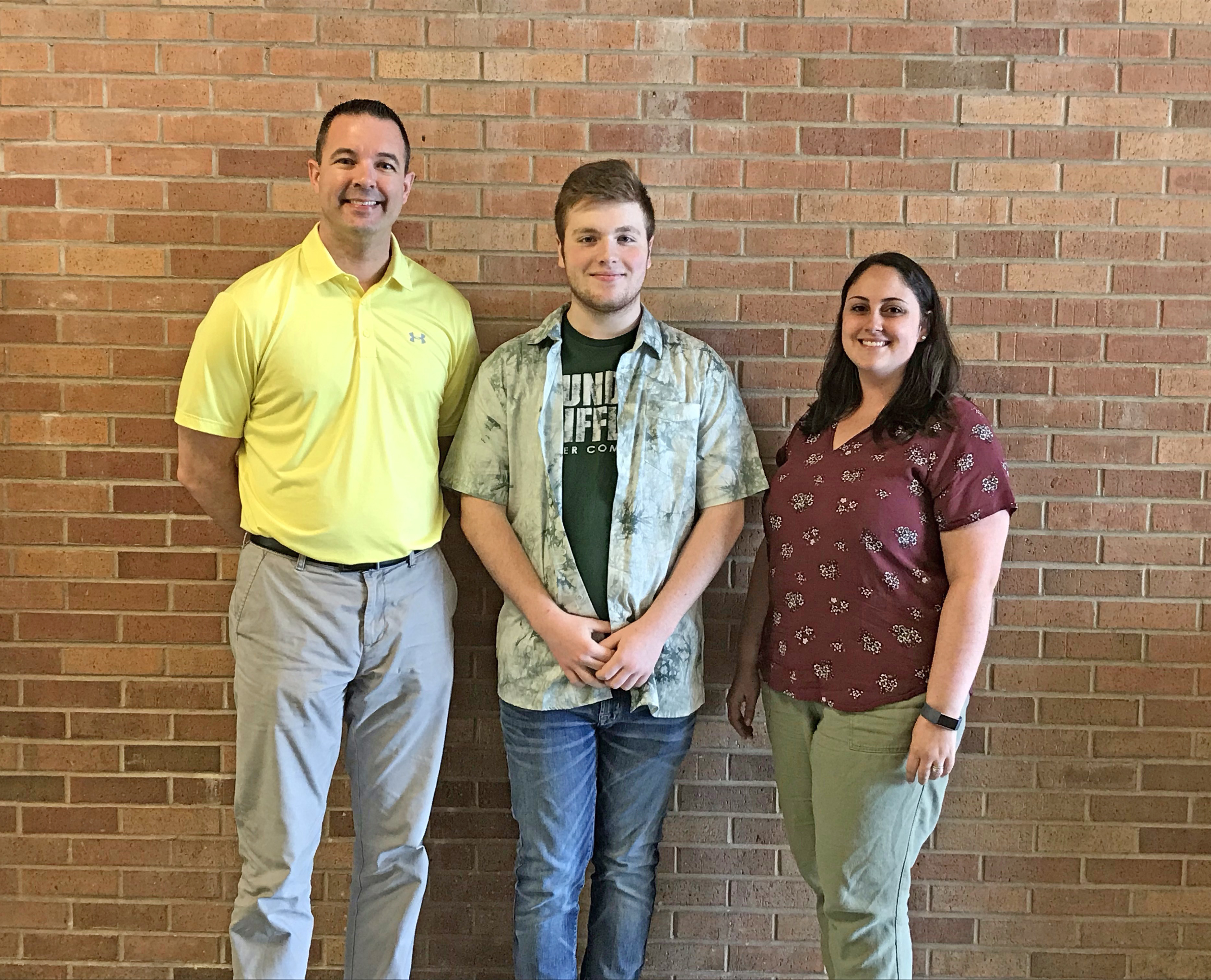 Junior Tim Kennedy of Paxton has been named the PBL High School Student of the Month for May. His parents are Deb and Ray Kennedy.
Rachel Fleming, PBL High School Teacher, nominated the junior, writing in her nominating letter, "When I think about our school community, I think about the kids who sometimes are on the outside of things. Those kids can have a hard time finding their place in this school if they are not on a sports team or involved in many extracurricular activities. They sometimes just need someone to initiate conversation for others to see who they are. That "initiator" is Tim Kennedy, and this is why I am nominating him for Student of the Month for May. 
Throughout the year, Tim has started conversations with every group member he has been with in my Math Survey class. He has gotten to know them passed just being group mates, and strives to understand them as a person. It doesn't matter who they are or what "clique" they come from. He truly wants to build relationships with his classmates past the surface level. He has made students, who normally do not talk to their peers during class, have lively conversations. I never mind the laughter coming from his table. It has been a joy to have him in class because he brings such a spirit and energy that is refreshing for an 8th hour class, and especially refreshing for those students who needed it." 
Tim is involved in Show Choir and Panther Pals at PBL. Outside of PBL, he loves to draw, hang out with friends, work at Dairy Queen, is a member of the 4-H Club, and also creates computer slide shows for the Loda United Methodist Church's Sunday services.
Tim volunteers his spare time and attended the Mississippi Delta trip over spring break this year, has been on a mission trip to Mission, South Dakota to help build houses, and also helps at the Upper Room Church's food pantry.
Although he is still deciding on his future plans, he would like to attend college, majoring in Art and Graphic Design, with the dream of working in computer animation someday. 
The Student of the Month Award is administered by the PBL Education Foundation. The award focuses on recognizing students at the high school level who demonstrate the district mission of "excellence through rigor, relevance, and relationships."  Teachers are free to nominate students by any criteria they choose as long as it demonstrates the school's mission.
Each month's winner receives $50.00 in Paxton Area Chamber Bucks. The 2018-2019 Student of the Month Program is sponsored by Gilbane Building Company.
Caption for picture, l to r: PBL H.S. Principal Travis Duley, May Student of the Month Tim Kennedy, and Nominating Teacher Rachel Fleming.