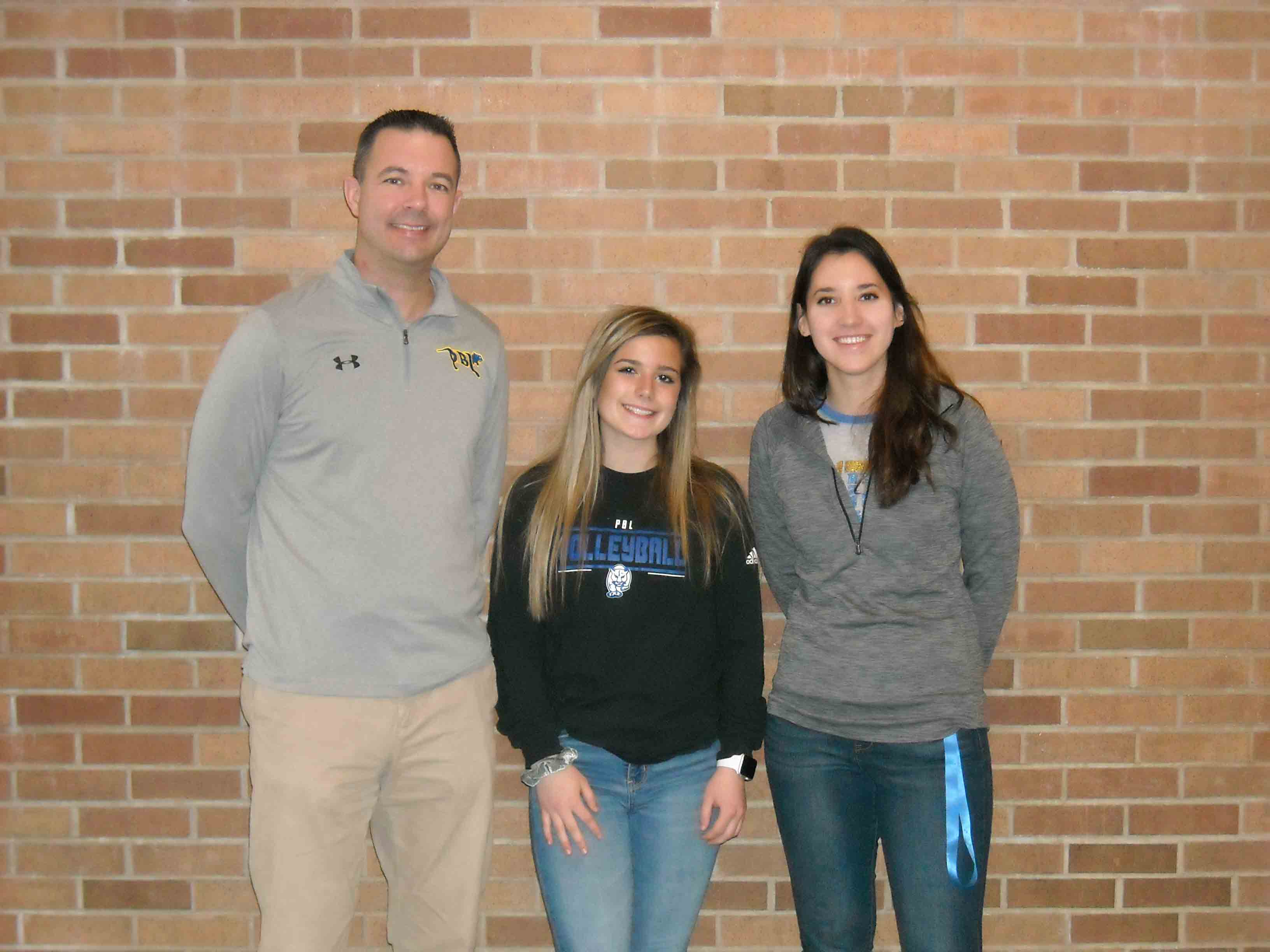 Sophomore Emma Atkinson of Paxton has been named the PBL High School Student of the Month for January. Her parents are Dawn Stack and Jim Atkinson.
Ms. Rebekah Carroll, PBL High School English Teacher, nominated the sophomore, writing in her nominating letter, "Emma has, since the start of the year, been very engaged in class and an active learner. She asks a lot of questions and makes sure to clarify if she does not understand something. She also encourages others regularly and brushes it off when students make fun of her for being an attentive listener. During one class discussion, another student said something along the lines of "why are you working so hard?" and Emma replied, "you should try it—you might like it." "
Emma enjoys and is very dedicated to the sport of volleyball. In addition to playing for the PBL High School Volleyball Team, she is also a member of the Champaign-based Primetime Club Volleyball Team, playing in both the libero and defensive specialist positions. Many of Emma's weeknights and weekends are devoted to playing this sport.
Although Emma's plans for the future are undecided right now, her favorite subjects in school are Biology and English, (which she admits to being an avid writer), and she believes that one or both of these courses will have an impact on her future life choices.
The Student of the Month Award is administered by the PBL Education Foundation. The award focuses on recognizing students at the high school level who demonstrate the district mission of "excellence through rigor, relevance, and relationships." Teachers are free to nominate students by any criteria they choose as long as it demonstrates the school's mission.
Each month's winner receives $50.00 in Paxton Area Chamber Bucks. The 2018-2019 Student of the Month Program is sponsored by Gilbane Building Company.
Pictured above: Principal Travis Duley, January Student of the Month Emma Atkinson, and Nominating Teacher Rebekah Carroll