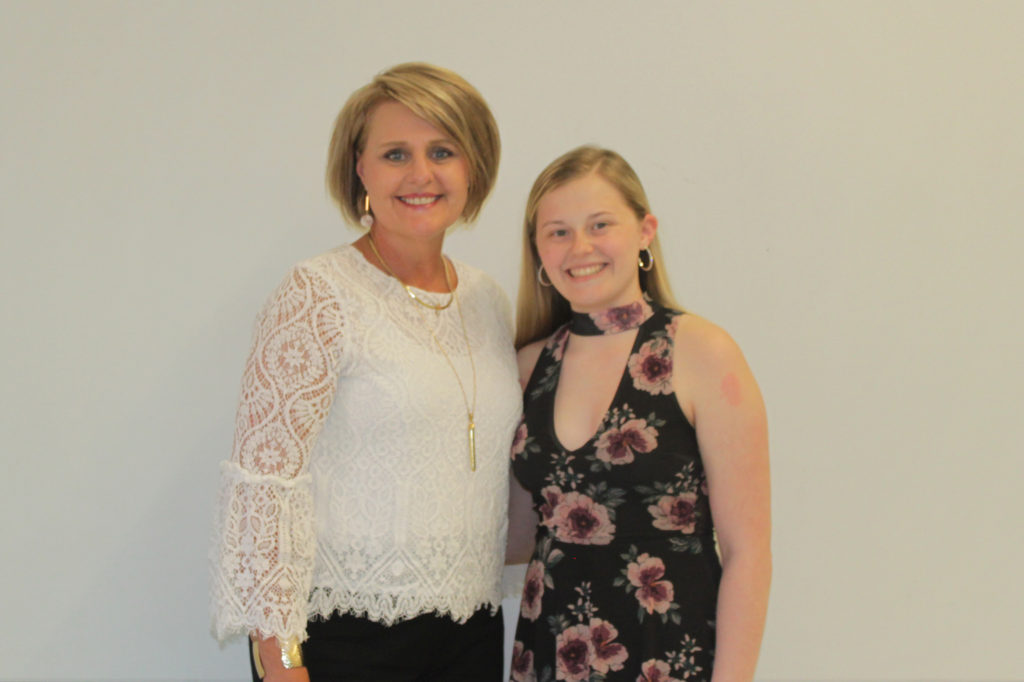 Logan Knuth, daughter of Ron and Lori Knuth of Paxton, was recently named the Virginia Graham Memorial Scholarship winner for 2018. The award was presented by Theresa Rueck of the PBL Education Foundation. Currently administered by the Foundation, the $1,000 scholarship is awarded to a PBL graduating high school senior who intends to pursue a degree in education or child development.  An applicant must be ranked in the top 50% of his or her graduating class and must plan to enroll full time at an accredited two or four-year college, university, or trade/vocational school. 
The recipient is selected on the basis of three weighted criteria:  academic achievement; participation and leadership in community, school, and the work place; and a written essay.
Knuth has had many honors and awards in her high school career, most recently receiving the American Legion Award, the DAR Good Citizen Award, Illinois Principal's Award, the Hugh O'Brian Youth Leadership Award, Student of the Month Award for February 2018 and was chosen to attend Girl's State in Charleston, IL. Logan is also an Illinois State Scholar.
In addition to these achievements, she participated in Math Team, Scholastic Bowl, Bridge Team, Panther Pals, National Honor Society, Student Council,  Blue Crew, Future Business Leaders of America, Volleyball and the GIVE Club.
She volunteers her time with the Miracle League and at the Gibson Shriner's Day. She also babysits a couple of days a week.
Knuth's future plans are to attend Illinois State University in Bloomington this fall and to major in Middle School Education.