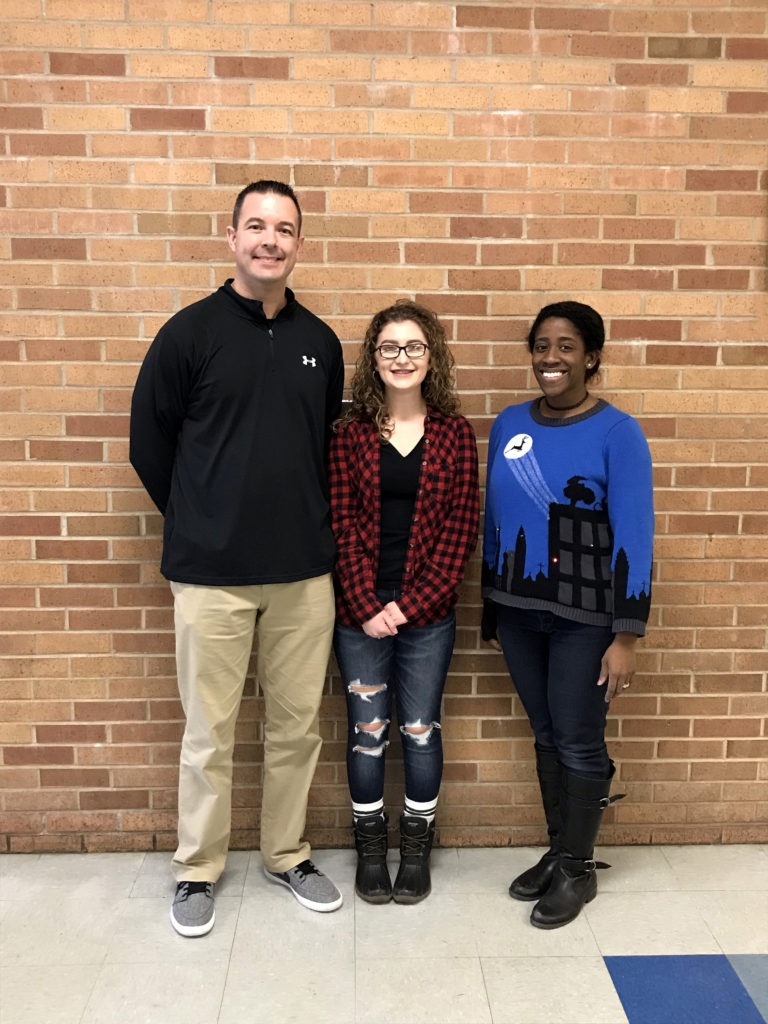 Senior Miranda Rudin of Paxton has been named the PBL High School December Student of the Month. Her parents are Chris and Lynnette Rudin.
PBL High School Chorus Teacher Christina Mauck nominated the senior, writing in her nominating letter, "I would like to nominate Miranda Rudin. She has been going above and beyond in both choir and show choir, has worked extra hard to make sure she knows musical material and choreography so she can assist others who are struggling, and even though she has been excelling at most of these things, she is constantly pushing herself to learn more about singing and music. In addition to all of these wonderful qualities, she has an independent study with me in the Jr. High and comes to assist both of my Jr. High choirs. She has been such a great role model to those students, and works equally as hard helping them out and assisting with singing."
Miranda pours her heart and soul and a lot of her extra time into Choir and Show Choir, saying that she knew from the time she was in sixth grade and watched the seventh and eighth graders audition for Show Choir, that she had to be a part of this group, which she has now been a member of for the last six years.
Besides enjoying music in her spare time, Miranda has also volunteered alongside her Church Youth Group in gardening cleanup activities for church members.
Miranda's future plans are to attend Parkland College for General Studies and  then transfer to a 4-year college, and although she has not decided on a major yet, she says it will be something along the lines of working with and helping people.
The Student of the Month Award is administered by the PBL Education Foundation. The award focuses on recognizing students at the high school level who demonstrate the district mission of "excellence through rigor, relevance, and relationships."  Teachers are free to nominate students by any criteria they choose as long as it demonstrates the school's mission.
Each month's winner receives $50.00 in Paxton Area Chamber Bucks. The 2018-2019 Student of the Month Program is sponsored by Gilbane Building Company.