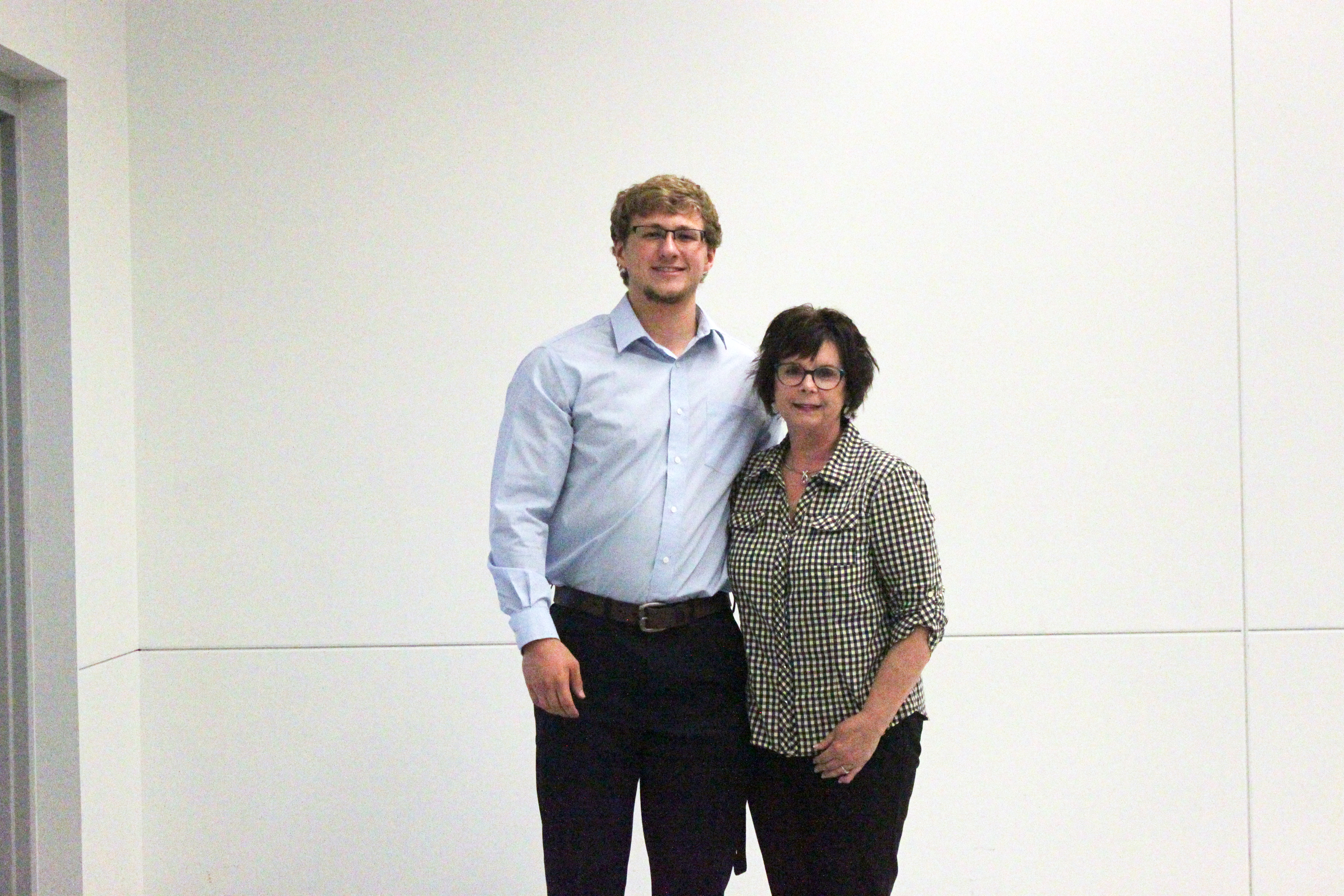 Andrew Swanson, son of Kirk and Michelle Swanson of Paxton, was recently awarded the Virginia Graham Memorial Scholarship. Currently administered by the PBL Education Foundation, this $1,000 scholarship is awarded to a graduating senior of PBL High School who intends to pursue a degree in education or child development and is based on academic achievement, participation and leadership in community, school and the work place.
During his time at PBL High School, Swanson was a Straight A Honor Roll student, an Illinois State Scholar, a member of the National Honor Society, Class of 2019 Salutatorian, as well as playing four years of football, basketball, baseball, and was a member of the weightlifting team. He also found time to be a member of marching band, concert band and Panther Pals.
Swanson's community service consists of volunteering with the Hands of Christ Food Pantry, volunteer coach for the Paxton Park District, being part of the clean-up crew for the Paxton Swine n' Dine, and shoveling snow and landscaping for his church. 
He is also very active in his church and the community, having been a member of the Paxton United Methodist Church Youth Fellowship group, brass choir, and bell choir for several years. He was also a cub scout, boy scout, and a People to People Student Ambassador in 2012 to Washington D.C. and to Europe in 2015.
Swanson has also racked up a few major awards and accomplishments along the way: Illinois Principals Association Award winner, Norm Henderson Award winner, Leadership in both Football and Basketball Award winner, All Conference SVC Honors Band, Band Directors Award winner, Football Team Captain, Special Mention All Conference Linebacker, Football and Basketball Player of the Week, SVC All-Academic Team, IHSA Scholastic Achievement Award, American Legion Award winner, and is a representative for the Mental Health Initiative.  
In the fall, Swanson will be attending Illinois State University in Normal majoring in Elementary Education.